NOVEMBER 2019
Soundtrack for the Cold War:
Serge Blenner's early albums reissued
When Serge Blenner left his native France for Hamburg, West Germany, neither he nor anyone else could have guessed that he would inadvertently compose music for the apocalyptic Deutschland state of mind. But his dark, monotone synthesizer album "La Vogue" (1980) turned out to be just that.
On his second album "Magazin Frivole" (1981) Blenner remained true to his style, albeit shifting course slightly towards pop territory. The juxtaposition of dark harmonies and pop structures is what makes this album so appealing. In places, it feels like a blueprint for early Depeche Mode.
Read more about "La Vogue":
English
/
German
Read more about "Magazin Frivole":
English
/
German
SEPTEMBER 2019
First time on CD + vinyl:
Conrad Schnitzler's "Gas Giant"
Imagine if you could listen to the nervous whirling of methane and helium, that's what the album "Conditions of the Gas Giant" sounds like — at least in the mind of experimentalist Conrad Schnitzler. The Berlin artist first released these recordings on a small American cassette label in 1988. Now available for the very first time on CD and vinyl!
Read more here:
English
/
German
AUGUST 2019
Richard Pinhas live in Japan /
HELDON live in France
In December the legendary synth/guitar space prog band HELDON will play live in France:
Dec 11 - Nantes, Lieu Unique
Dec 12 - Paris, Les Instants Chavirés
In September Richard Pinhas will tour in Japan with the fantastic drummer Yoshida Tatsuya. You shouldn't miss it.
Sep 06 - Sendai, Satin Doll 2000
Sep 07 - Morioka Music
Sep 08 - Utsunomiya, Snoky Records
Sep 09 - Hamamtsu, Kirchner
Sep 10 - Nagoya, Tokuzo (with Ono Ryoko)
Sep 11 - Kyoto, Takutaku
Sep 12 - Osaka, Musica Japonica (with Kawabata Makoto)
Sep 13 - Kobe, Helluva Lounge
Sep 14 - Tokushima, Jiro's Guitar Bar
Sep 15 - Takamatsu, Too Nice
Sep 16 - Matsuyama, Hoshizora Jett
Sep 17 - Hiroshima, Otis (with Kobayashi Yoshio)
Sep 18 - Hofu, Indo-Yo
Sep 19 - Oita, At Hall
Sep 20 - Kumamoto, Navaro
Sep 21 - Hakata, Utero
Sep 22 - Tokyo, Silver Elephant (with Hoppy Kamiyama)
Sep 23 - Tokyo, Goodman (with Haino Keiji and Takeda Risa)
MAY 2019
10 Years of Bureau B!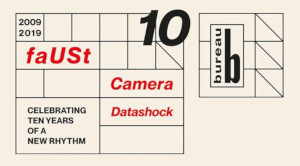 Ten years on and more than 320 Krautrock, ambient and electronica releases later (new albums and reissues combined), Bureau B will mark its tenth anniversary this year. To celebrate this jubilee, we are excited to announce a series of label nights in selected European cities. The bill will feature faUSt, Camera and Datashock.
Dance with us to a new kind of rhythm!
Sept 11, 2019 B Brussels,
Atelier 210
Sept 12, 2019 NL Amsterdam,
Paradiso
Sept 14, 2019 UK London,
Studio 9294
Sept 26, 2019 DE Hamburg,
Uebel & Gefährlich
Presented by Electronic Sound Magazine and ByteFM and in cooperation with BLiP Agency.
Download press kit
here
.
Third solo album by Andreas Spechtl
"Strategies" out now!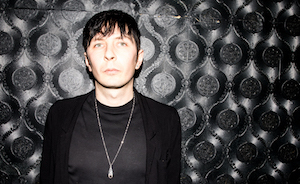 Little of today's realpolitik-related gloom casts its shadow over "Strategies", the new album by restless avant-garde auteur Andreas Spechtl. On the contrary. Whereas the two preceding albums "Sleep" and "Thinking About Tomorrow (And How To Build It)" documented quietly intimate, personal journeys along the margins of Europe or Iran, casting a sceptical eye on neoteric political shifts, "Strategies" is an altogether more explosive affair, buzzing with beats, effervescent with the energy of techno, dance, a celebration of resistance.
Read more here:
English
/
German
New album by Von Spar:
"Under Pressure" out now!
"A smart, effortlessly elegant and ravishing set that leaps from sparky prog pop to sumptuous baroque rock and Junior Boy-sh techno-funk."
(Uncut Magazine 8/10).
What others call a "band", Von Spar see as a modular system. The creative community is in a state of constant flux. 15 years have passed since their debut, five since their last album "Streetlife". On closer examination, there is a somewhat chameleonesque quality to their discography. Their records are the result of continuous metamorphosis, opening wormholes to post punk, krautrock and 80s art pop. The constants: rhythmic refinement and harmonic quantum leaps, swirling synthesizer arpeggios, backwards guitars with no hint of retrogradation. "Under Pressure" features Chris A. Cummings (a.k.a. Marker Starling) and guests like Laetitia Sadier (Stereolab), Vivien Goldman (Flying Lizards) and Eiko Ishabashi (Merzbow).
Read more here:
English
/
German
APRIL 2019
New album "Add Land" by Tellavision.
Out now!
For a decade Tellavision has been one of Germany's most exciting sonic inventors, carving out her own inimitable style through her previous three albums, two EPs and countless tracks. New music abstractions echo against a backdrop of old Krautrock mechanical-motorik rhythms, allied to the physically gripping immediacy of techno and noise. Tellavision has never sounded so immediate, so confident, so very much in the moment. Her newest album "Add Land" is her finest album to date.
Read more here:
English
/
German
Fantastic late 70's electronic music
from Seattle's Young Scientist reissued
When you think of the music to have emerged from Seattle, grunge and Sub Pop are probably the first things that come to mind. But Seattle was already home to a vibrant alternative music scene back in the 1970s. One of the most prominent synthesizer acts of the period was the trio Young Scientist. Influenced by the likes of Cluster, Harmonia and Tangerine Dream, they released their music exclusively on cassette. We are delighted to present their superb debut album from 1979, the hypnotic-meditative-cyclical "Results Not Answers"
on CD and vinyl for the very first time!
Read more
here
"Extend the Song". Cute new video
by Von Spar. Sung by Laetitia Sadier
15 years after their debut, Von Spar will release their new album "Under Pressure" on May 10th. The first single is the fantastic tune "Extend the Song" with the beautiful voice of Laetitia Sadier. Watch and enjoy!
MARCH 2019
New single and video from Tellavision!
On April 12th we're releasing the new album from Berlin-based artist Tellavision. Her fourth album "Add Land" is a rigorous exercise in musical reduction, reaching new levels of intricacy and virtuosity which prove to be warmer and more touching than ever. The video for the single "Salty Man" has been premiered via
The Line Of Best Fit
and is now available on all streaming and download plattforms:
Soundcloud
Bandcamp
Spotify
Apple Music
Youtube Music
French electronica from California
B. Xolotls "Last Wave" (1982) out now
"Last Wave", the fifth solo album by the artist and musician Bernard Xolotl, was originally released on cassette in 1982. He named himself after the Aztec god of lightning and death. His "achingly beautiful music" (as a critic put it) is influenced by the Berlin school of electronic music with a twist of Jean-Michel Jarre. This reissue includes a previously unreleased bonus track (not on vinyl).
Read more
here
FEBRUARY 2019
More new stuff by Station 17:
"Ausblick" and "Werkschau" out now
WERKSCHAU:
Anyone who has followed the progress of Station 17 over the past three decades will know: the only constant in this band is change. Evolving, stretching musical parameters, testing limits — these are the guiding principles of the band founded in 1988 by a group of mentally handicapped residents in Hamburg. The anniversary compilation "Werkschau" offers a wonderful introduction to the cosmos of these pioneers of inclusive music production.
AUSBLICK:
"Ausblick" is the twin of the album "Blick", released almost a year ago: a work full of exciting collaborations with faUSt, Günter Schickert, Ulrich Schnauss, Pyrolator, Harald Grosskopf + Eberhard Kranemann, Andreas Dorau, Schneider TM, Andreas Spechtl and Datashock. "Ausblick" is a special release to celebrate the 30th anniversary of the band.
Read more about "Werkschau":
English
/
German
Read more about "Ausblick":
English
/
German
Return of the echo guitar —
new album by Günter Schickert
Günter Schickert's debut "Samtvogel" (Brain 1975) and the follow-up "ÜberfÄllig" (Sky 1980) were two of the most significant guitar albums of the Krautrock era. His new album "Nachtfalter" carries on from these beginnings. Recorded during the scorching hot summer of 2018, "Nachtfalter" shows the pioneer of the echo guitar sound his very best. Here Schickert was assisted by Andreas Spechtl (Ja, Panik) who recorded the album and played the drums. They form a truly winning team: Spechtl selected the best moments of Schickert's guitar tracks, mixed them while also supplying some own loops.
Read more here:
English
/
German
Richard Pinhas strikes again
"L'Ethique" (1982) out now
Following the vaguely poppy shapes of 1980's album "East West", his fifth album "L'Ethique" saw ex-Heldon guitarist and synth wizard Richard Pinhas return to bigger and bolder band-like methods. After the release he disappeared from the limelight for nearly a decade and returned in the 1990s.
Read more
here
JANUARY 2019
HELDON/Richard Pinhas on tour
in Europe and Japan
HELDON (Tatard/Narcy/Pinhas)
- March 14th, 2019 Amsterdam (OCCII)
- March 15th, 2019 Brussels (Ateliers Claus)
(more dates to come)
Richard Pinhas (solo with friends) will tour in Japan in September 2019
2022
,
2021
,
2020
,
2019
,
2018
,
2017
,
2016
,
2015
,
2014